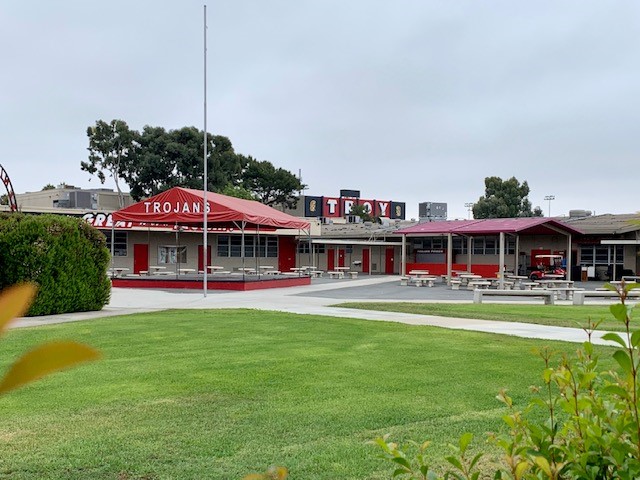 Castle Park High School is one of fourteen high schools in the Sweetwater Union High School District, the largest secondary district in California. The school is located on 46 acres in the southern portion of the city of Chula Vista, just six miles north of the international border with Mexico.
Castle Park High opened in 1963 and presently has a population of approximately 1,500 students in grades 9 through 12 on the main campus. The school serves a community of predominantly low to middle income families, many of who live in apartments within walking distance of the campus. CPH does not offer school bus service for our students, except for students in the Moderate Severe and other special education programs.
CPH is focused on meeting the academic needs of all students by offering a variety of programs, including AVID, International Baccalaureate, Advanced Placement, the Science Innovation Academy (an approved California Partnership Academy), a Medical Careers Pathway and Construction Certificate classes.  CPH provide all students with a rigorous education that prepares our graduates for success in the 21st century.
Our Contact Info:
Address:
1395 Hilltop Drive
Chula Vista, CA 91911
School Phone Numbers
Main Office
Phone: (619) 585-2000
Fax: (619) 427-5967