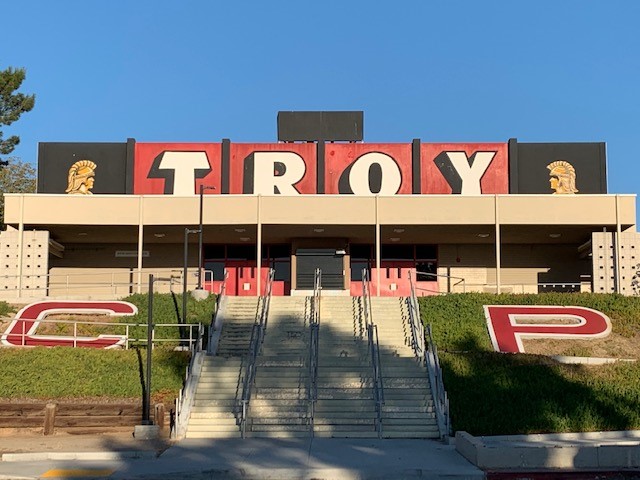 Athletics at Castle Park are rich in tradition and have given the school and its community a vital and strong identity.  Being the only high school adopted by the USC Trojans back in 1963, CP prides itself on continuing Trojan tradition and meeting rigorous standards of sportsmanship.
In its 50 years of existence, Castle Park has also been responsible for sending numerous athletes to Division I colleges.  We pride ourselves on hard work and toughness and we live by the motto "Tradition of Excellence".
For all future, existing, and graduated athletes, "Once a Trojan, Always a Trojan" are words that become a source of pride and strength to draw on throughout life.
The record of excellence and high quality Castle Park Athletics has come to stand for has created a relationship to the Castle Park community that is truly special.  It is a relationship that is filled with community pride, positive identity and one that has developed its own mystique by giving exponentially to all engaged.
Please click HERE to access Title IX information.
---

---
COVID-19 Athletic Updates:
Other Documents: