FORMER TROJANS 
Former students may submit a request online here:
Transcript Request (Former Students) Form
There is a $2 fee for each official transcript.
Please allow 3-5 business days to process official transcripts.

CURRENT TROJANS 
Current students (Grades 9-12) may submit a request online here:
Transcript Request Form
There is no charge for current students.
INFINITE CAMPUS
Current students and their parents can also access UNOFFICIAL transcripts by logging into Infinite Campus. Please note: If you have difficulty viewing the current image, click on it to view a larger version.
Step 1: After logging into Infinite, click on "More" on the left side of the screen.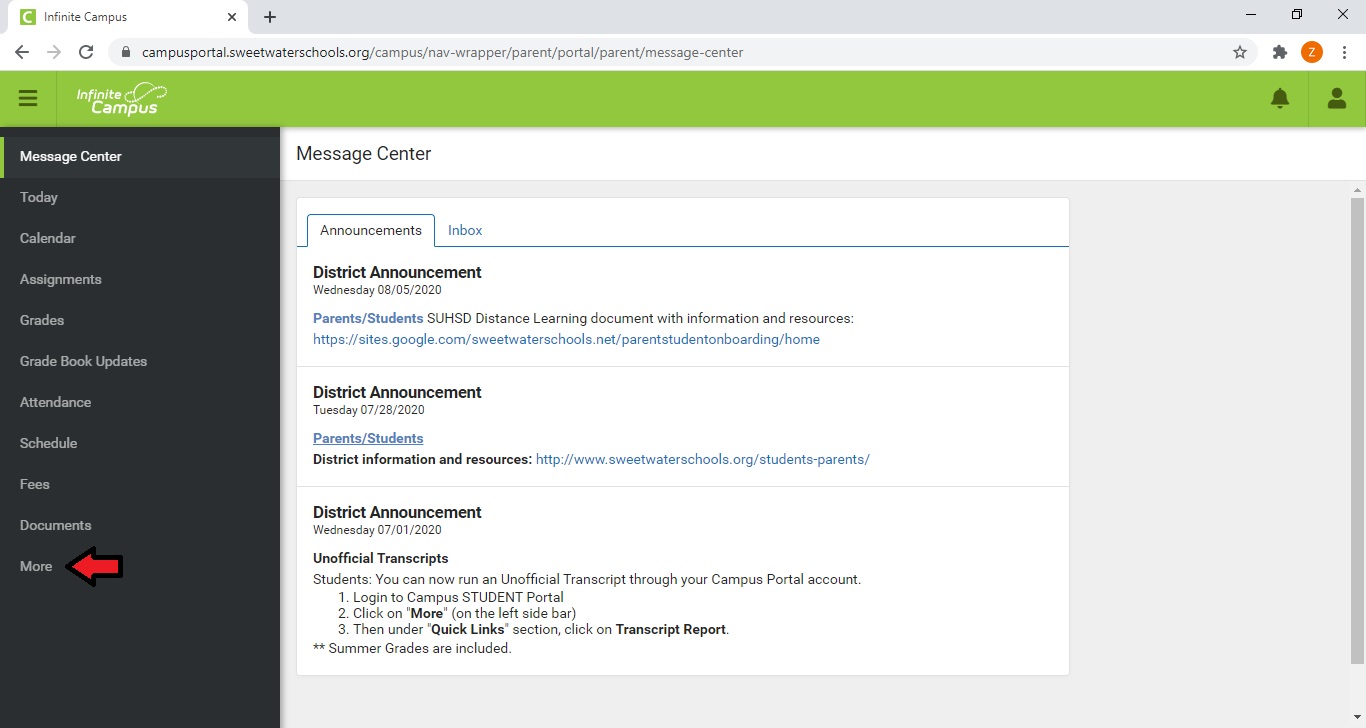 Step 2: On the right side under the "Quick Links" menu, click on "Transcript Report".
Current students and their parents can also view their most recent grades in Infinite Campus. To do this, click on the "Grades" menu link located on the left side menu.